Why Use a Broker?
We understand that trading can be a daunting process, especially if you do it rarely. We aim to make emsTradepoint an easy-to-use, simple platform where our rules and operations provide clarity and confidence. However, if you'd like a hand, why not get in touch with one of our brokers who may be able to help you manage your trade.
Accredited Brokers fill an important role in our market. They can negotiate deals between Participants and submit them for settlement as Off-Market trades. They can also place orders on behalf of their clients where they have received explicit permission from their clients
Working with Accredited Brokers can create significant value for Participants by helping put together more complicated deals. Importantly, working with Accredited Brokers means that you still follow our verification procedures and retain all benefits of central counterparty clearing and settlement, including anonymity.
Onboarding Introduction
As part of our onboarding procedure we will introduce you to our accredited brokers, however you are under no obligation to enter into an agreement with any Accredited Broker.
Signing up with an Accredited Broker
Once you have completed your participant agreement you're ready to sign up with an Accredited Broker. There are two additional agreements required, both provided by the broker:
Broker Agreement – this is a service agreement between you and the Accredited Broker.

Give Up Agreement – this is a three-way agreement between you, the Accredited Broker and emsTradepoint which authorises the broker to submit trades to us on your behalf.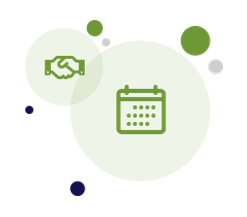 Accredited Brokers
Aotearoa Energy
Koowi Limited