This is an overview of market activity for the previous week. The full Market Wrap is available only to participants and viewers of the subscription emsTradepoint platform. Find out more about becoming a participant, or gaining view-only access.
Market Performance
Traded volume on the spot market remained strong, with similar levels of activity as seen the previous week. Increase of 5% to 199 TJ.
Delivered volume dropped 10% to 199 TJ.
This increase in demand on the spot market has caused a price increase of 10% to $9.20.
Despite the reduced flow between the North and South Island HVDC link, gas as a portion of the electricity generation mix last week fell by 21% to 9.3%.
The HVDC maintenance work has caused large price discrepancies between the North Island and South Island average electricity prices, which have fallen to $72.80/MWh and $22.27/MWh respectively.
Hydro levels remain above the average for the time of year, increasing again in the last week to 130% of the average for the time of year.
Prices for spot NZUs increased significantly during December but has dropped to lower levels during the last 2 weeks currently at $27.80, the surrender obligation included in our gas price is $1.50 ($/GJ).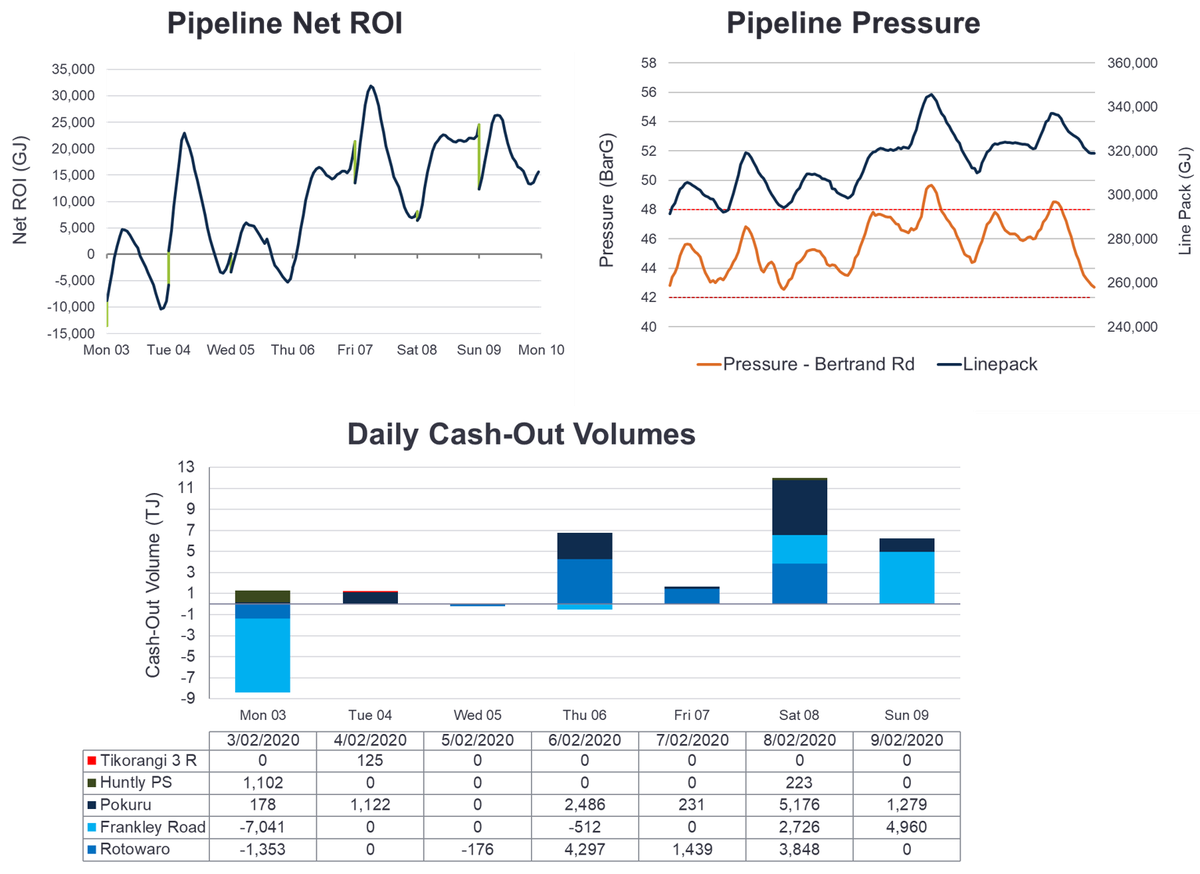 emsTradepoint
May 14, 2020, 12:05 p.m.